Some of the things I like...
Clean Brilliant Window Cleaning
Marcel Dietrich has cleaned all the windows on my house each year.  He gives a great price and is an excellent worker.  I never knew how dirty our windows were till we had them cleaned!!  His number is: 678-643-5527.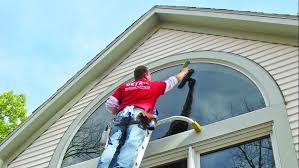 Neat Solutions Table Topper Disposable Stick-on Placemats in Reusable Package.
These are awesome for restaurants. Basically they are throw-away placemats you can use for infants and toddlers at restaurants. The table toppers keeps your child protected from germs ensuring sanitary surface for your child to eat. So easy to apply to the table - 12x18 - have adhesive on all 4 sides to ensure that your placemat stays in place on any surface. You get 60 in a package for 10.00 from Amazon. This is a great baby gift!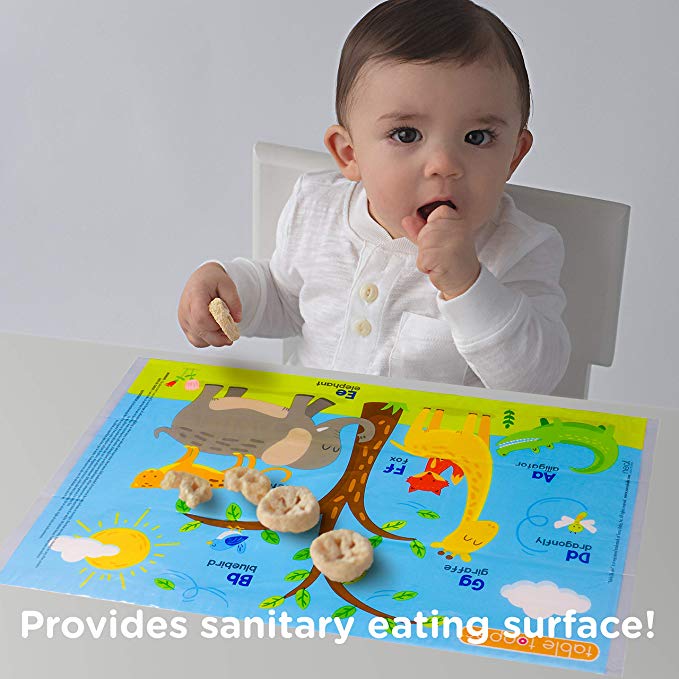 The Insanity of God by Nik Ripken
I just read this book and I love it. I couldn't put it down until I finished it. The story is continually absorbing. The message is deeply challenging.
It is unlike anything we in the West can imagine, but for them it is simply normal Christianity. In the former Soviet Union, Ripken asked believers why they did not share their stories of faith under fire with the rest of the world. One of them took him to an eastward-facing window and asked him, "Do you tell stories of how the sun comes up every morning?"
He learned in China that the standard three-year prison term for religious activities was considered on a par with seminary: it was the place where one learned to minister, and it was widely expected to be part of a pastor's preparation. Still, when Chinese house church leaders found out about the persecution in two large Islamic countries, they vowed to get up an hour earlier each morning to pray for their brothers and sisters there.
Christianity in the West knows nothing of persecution like these believers know. We are just barely coming to grips with the faith's recently accelerating. decrease in popularity. This book provides us with a much-needed perspective on how to  pray for our brothers and sisters around the world, and as we deal with whatever challenges we may face.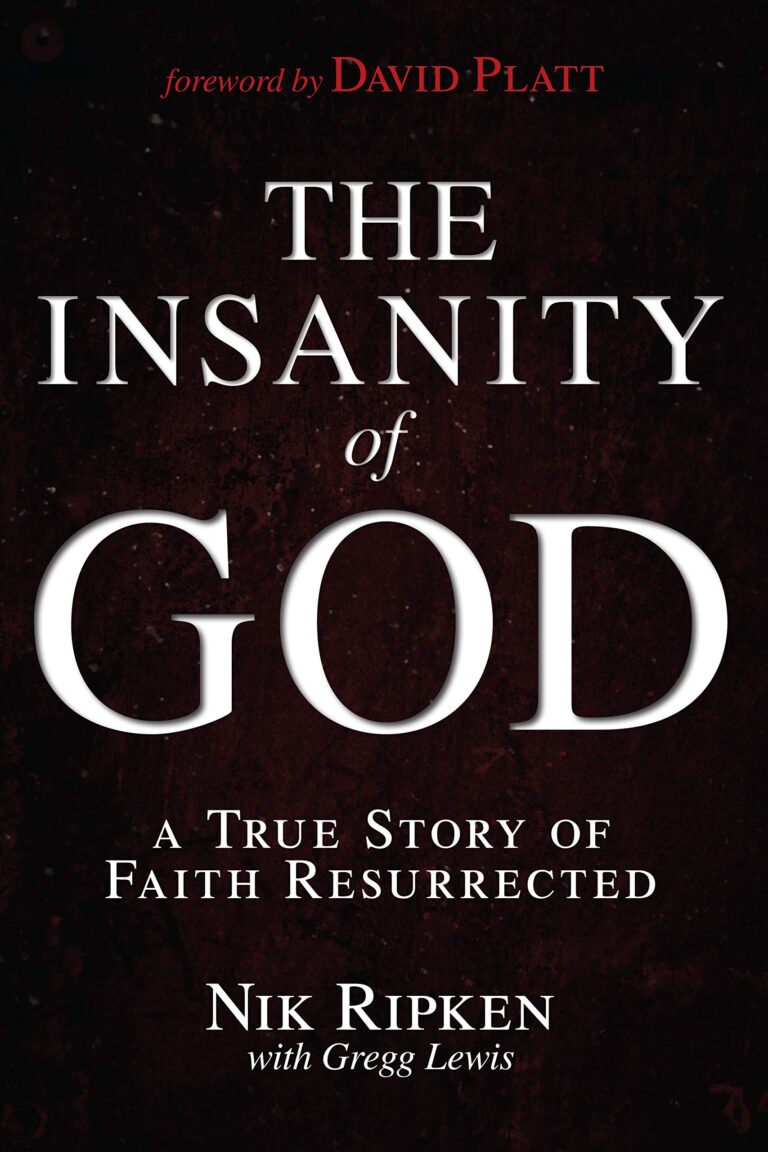 Nixplay Smart Digital Picture Frame 10.1 Inch - Share Moments Instantly via E-Mail or App
We received this nixplay photo screen as a Christmas gift. My daughter sends us pictures daily of our granddaughter.  Our family can simply send their photos to our Nix email address and the pictures show up on our screen. I especially love the ability to adjust the number of pictures that get shown (latest 100, 200, 500, 1000 or all). I'll often reset it to 100 so we see all the recent photos sent. It has a large capacity and even pictures emailed can have captions. Date and time can be shown on the screen as well -- small added benefit but still a nice feature.  Motion detection means the frame isn't on all the time and the sound from videos won't wake us up at night (You don't want to put this anywhere near where you sleep as it will wake up anytime it senses movement. We have it in our kitchen.). Easy to set up and the Nix having its own email address has simplified our ability to keep the pictures up-to-date. This is simply the best.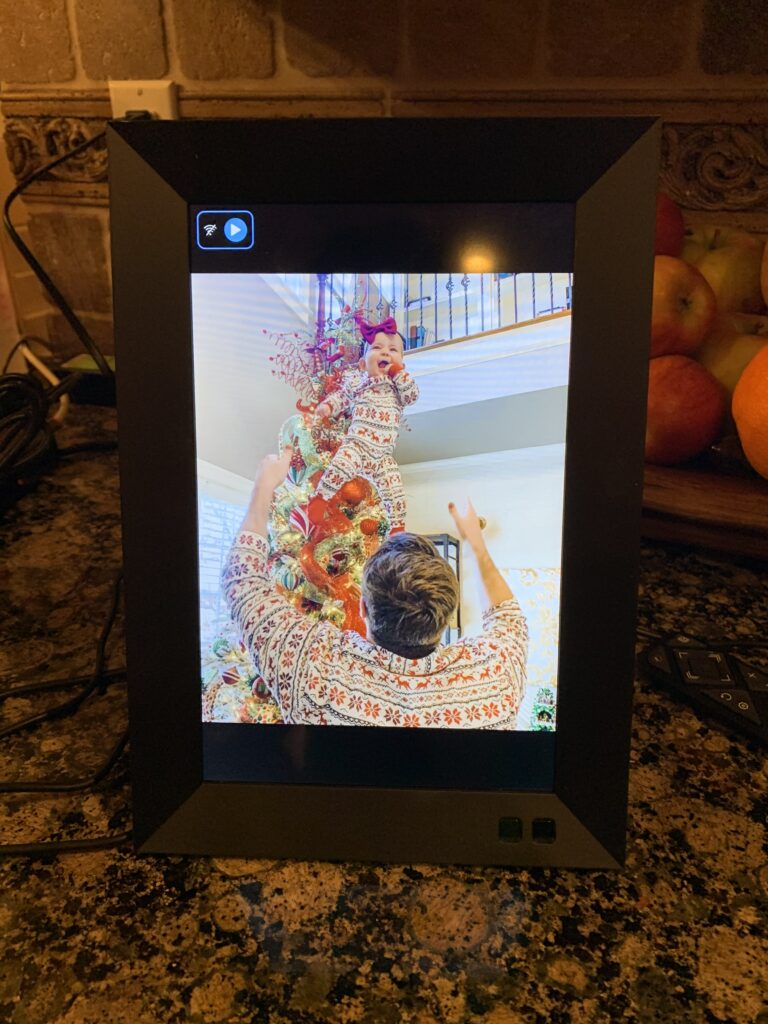 Smokey Eye Video Demonstration
Putting on makeup is not my gift.  I envy girls who can make their eyeshadow look like artwork. My friend suggested this two-minute video and it explains how to get the smokey eye look.  Don't judge - but I love this video and I have watched it so many times when I put on my eyeshadow.  I have not conquered the smokey eye look yet but I am getting better. https://www.youtube.com/watch?v=HFR3a2TLr8o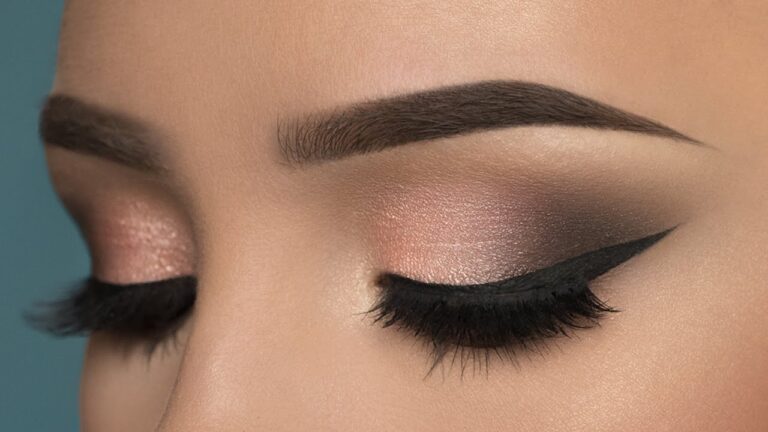 PILOT FriXion Clicker Erasable, Gel Ink Pens
These are my new favorite pens.  They have an extra fine point, 7 assorted colors.  These pens write so smooth and just as easy, I can erase and rewrite without tearing the page.  I use these pens to write in my Bible and my books.
My writing always looks so neat because I can easily erase my mistakes. I ordered these through Amazon and the price was 15.79.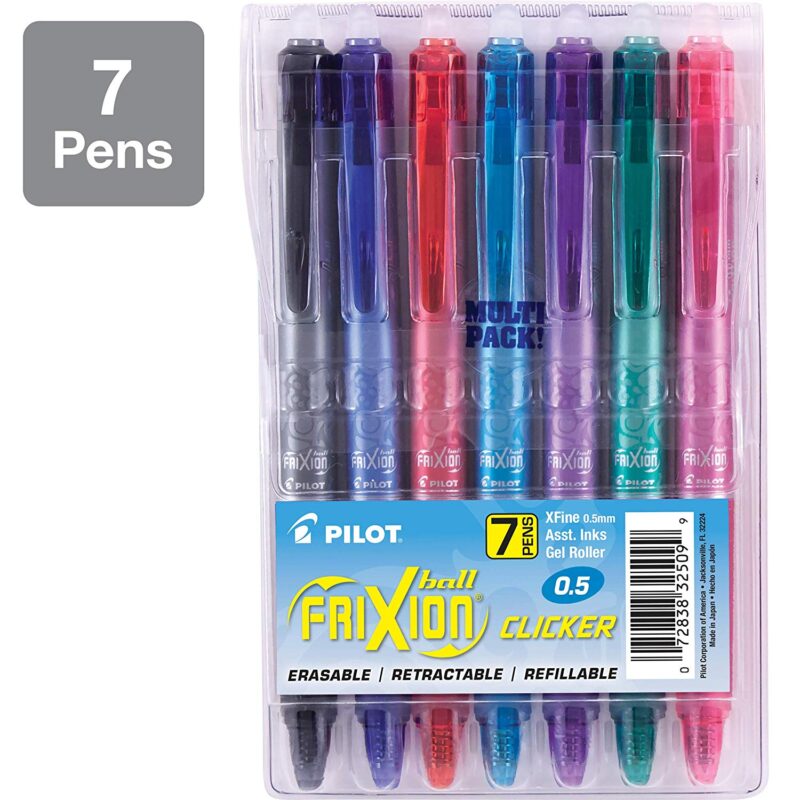 The Pharmacist on Netflix's
If you want to understand the cause and rise of the Opioid epidemic in our country - this show is a must see. This show came out on Feb. 5 and it is a 4 part  documentary.  I really enjoyed this true story of a father's driven ambition to stop the Opioid epidemic in his hometown. Present The Pharmacist - Season 1 Episode 1
http://art.cinema-us.xyz/tv/98735-1-1/the-pharmacist.html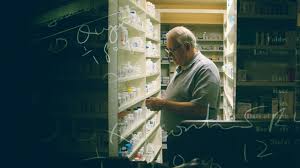 Inglesina Fast Table Chair
My grand-daughter, Isabella sits in this portable chair everywhere we go.  The table chair is so easy to secure to any table at restaurants and guest homes.  It is very secure and gives your baby up to 37 pounds a seat at the table. Perfect for your 6-36 month old baby. This table chair is also collapsible for storage. You can order from Amazon or try buy buy baby with a coupon.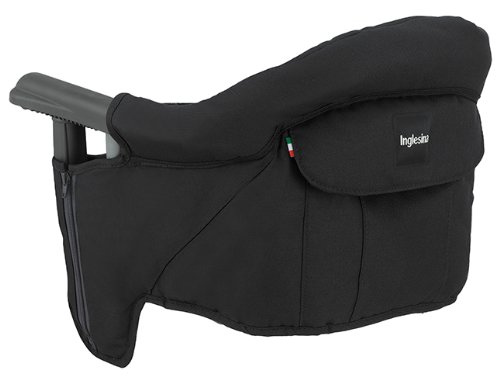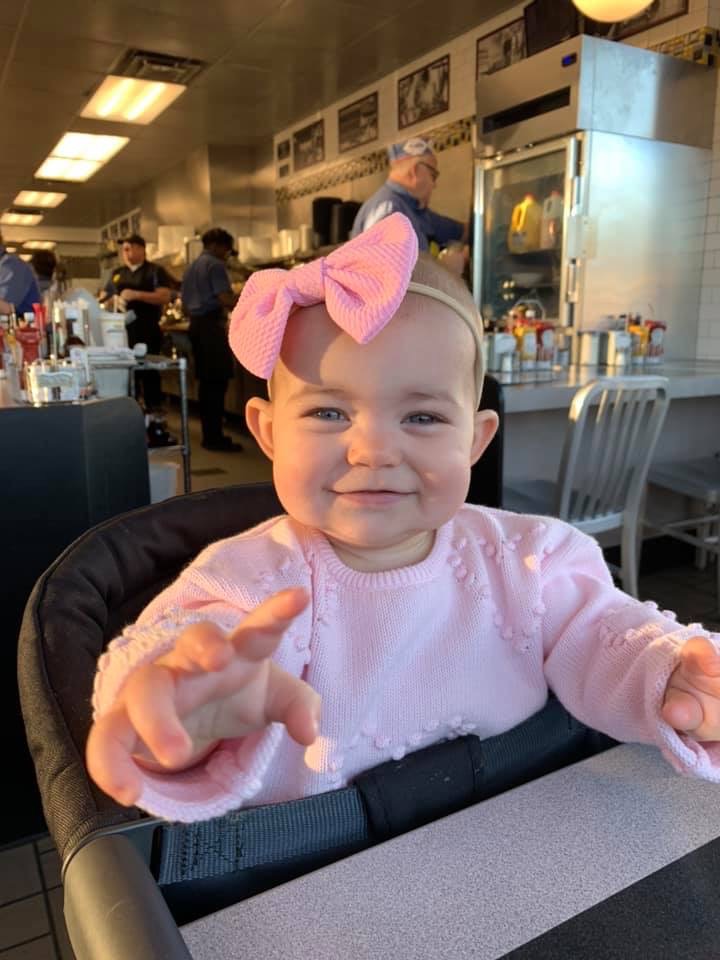 Tummy Time Water Play Mat, 7 Upgrade Inflatable. (26''x20'')
This play mat is great for babies 3-12 months old. My granddaughter, Isabella loves this play mat. It's entertaining! It's comfortable! It's a great size so she can't move around and have more to look at. It comes in a very compact box so it's easy to fold up and take on-the-go. It's fun and great for tummy time! Purchase on Amazon.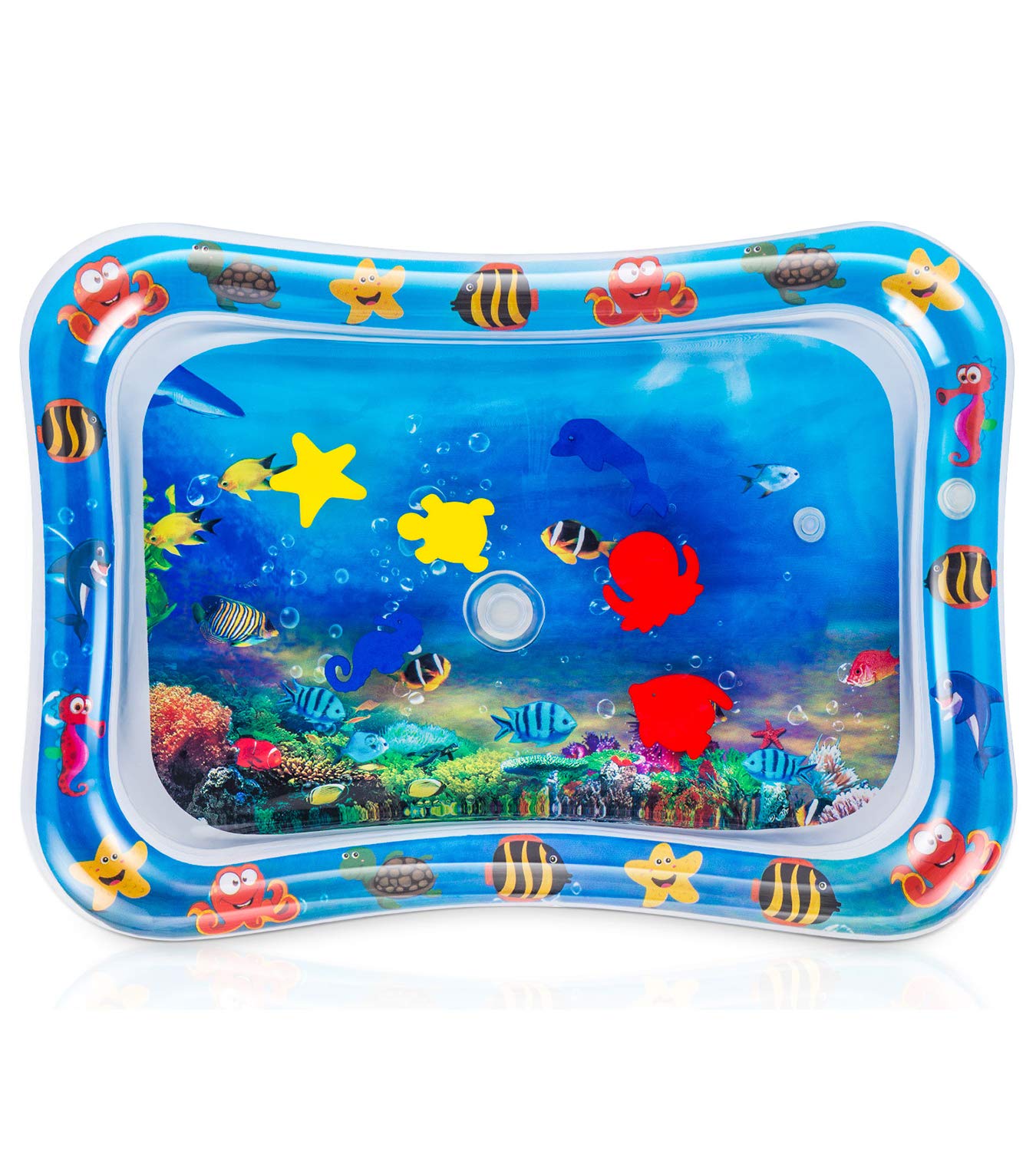 U-Sky Professional Small Round Blunt Tip Dog Grooming Scissors 
We have 4 little dogs and in-between grooming appoints they may need a little trimming around their eyes.  These scissors are perfect - you can't cut or hurt your pet with them because of the blunt tip on the end. You can purchase these on Amazon.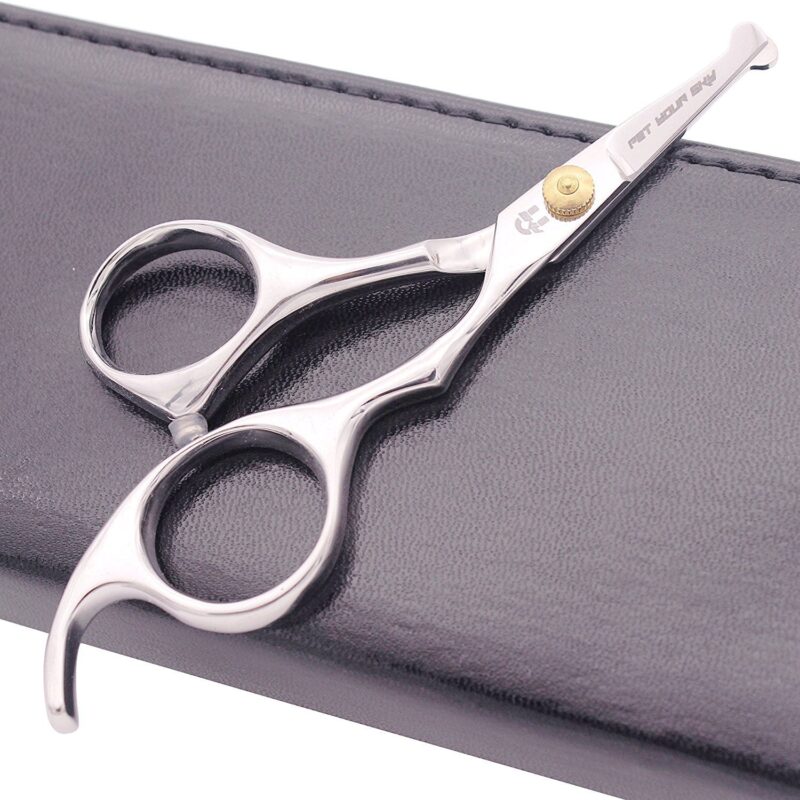 Bottles & Bones
Downtown Suwanee is getting a new steakhouse.
Wife-and-husband team Jennifer and Rob Taranto will open Bottles & Bones at 400 Buford Hwy. NE on Monday, February 24. Mark and I attended a reveal party at Bottles & Bones and the decor is beautiful. There are no reviews yet because it is a brand new restaurant.
We will give it a try this week.
This menu will include aged prime steaks, seafood and an extensive list of appetizers that includes house-cured charcuterie. Side dishes such as sweet potato souffle and roasted Brussels sprouts with bacon jam vinaigrette will be available as well.  Bottles and Bones will serve nightly specials. A prime rib dinner will be on offer Sunday and Monday nights, and a dry-aged porterhouse steak for two will be available Friday and Saturday nights. Let me know what you think.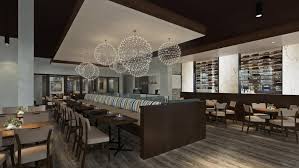 LEFT TO TELL
This book is about Immaculee Ilibagiza and her family that grew up in a country she loved, surrounded by a family she cherished. But in 1994 her idyllic world was ripped apart as Rwanda descended into a bloody genocide. Without going into too much detail, this book is so eye-opening about the Rwandan Holocaust.
For 91 days, she and seven other women huddled silently together in the cramped bathroom of a local pastor while hundreds of machete-wielding killers hunted for them. It was during those endless hours of unspeakable terror that Immaculee discovered the power of prayer, eventually shedding her fear of death and forging a profound and lasting relationship with God.  The triumphant story of this remarkable young woman's journey through the darkness of genocide will inspire anyone whose life has been touched by fear, suffering, and loss. This is a great read! This book is available on amazon.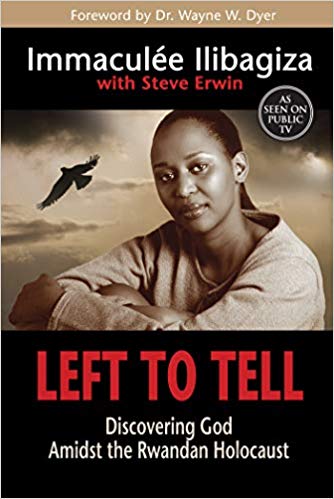 Beautiful Homemade Cupcakes
I just purchased some beautiful homemade cupcakes from Johanna White. The picture speaks for itself - the incredible detail she puts into each one is amazing. Yes these cupcakes are real! Plus they taste as good as they look! To order these delicious homemade cupcakes you can email Johanna @joawhite28@gmail.com.  She lives in the Sugar Hill/Buford area.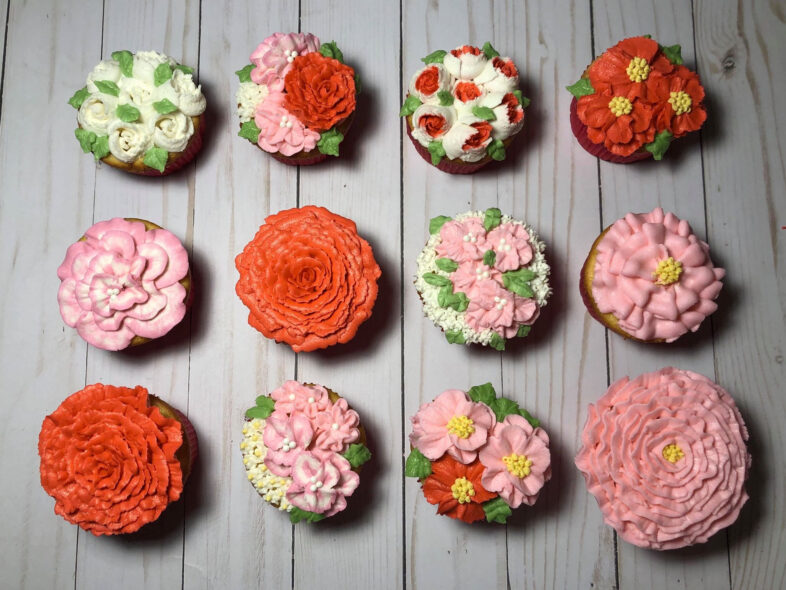 We just bought my granddaughter, Isabella, who is
9 months a pair of Bixbee Bottie UGGS in Bubble Gum Pink.  Love these booties! They are very warm and perfect for this colder weather.  The best part of these cute little shoes - they stay on her feet.  With this cold weather socks never work and no other foot wear would  stay on her feet. But these cute snuggly little booties work. They also protect her feet while she crawls everywhere!
Sizes run from (Baby 0-12 mos) 0/1=0-6 mos., 2/3= 6-12 mos., (Walker 12-24 mos) 4/5=12-18 mos. The price is $34.95 from Nordstrom.
I definitely recommend these booties for babies and toddlers.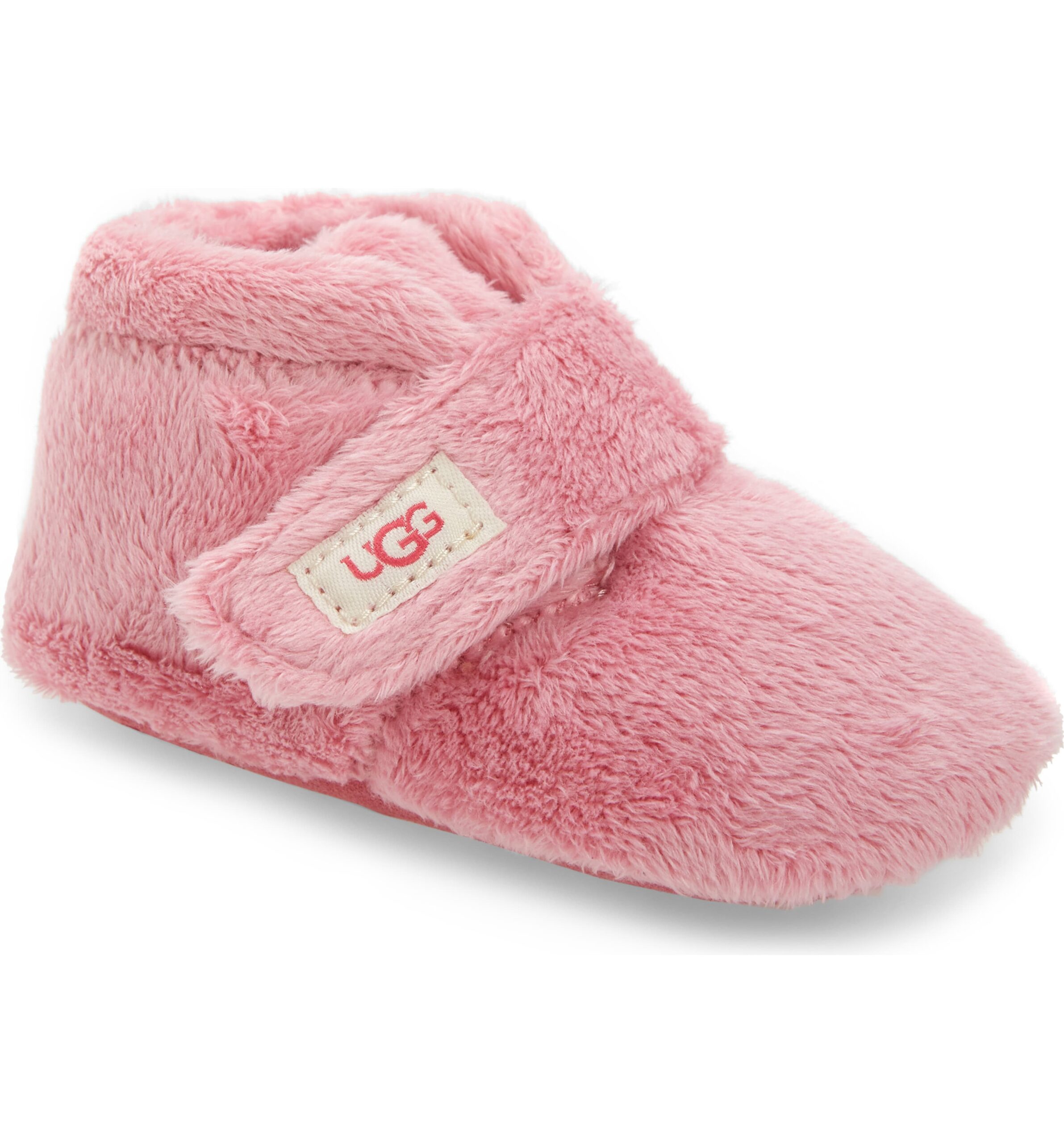 Big Green Egg Cooking Class
My husband and I attended a Big Green Egg Basic 101  Hands-On Cooking Class this month and loved it. We have had our EGG for about 6 months and cooked on it several times.  At this class, we were able to brush up on our cooking skills and learn all the tips and tricks to getting started with our EGG.  We learned the techniques of Grilling, Roasting, Smoking and Baking on the Big Green Egg. This was a group classed based on technique with lots of time for questions, interaction and we made some delicious food which we got to enjoy.  We made steaks, salmon, green beans, roasted cauliflower and a chocolate chip cookie cake on the Big Green Egg.  The best part was eating everything. The class cost $69.00 - money well spent.  The next basic 101 class is Saturday, March 28, 2020 at 6:30 - last two hours. They also offer many other classes for cooking speciality foods. Culinary Center classes are held at 3786 DeKalb Technology Parkway, Atlanta, GA 30340.
You can register @biggreenegg.com/culinary-center/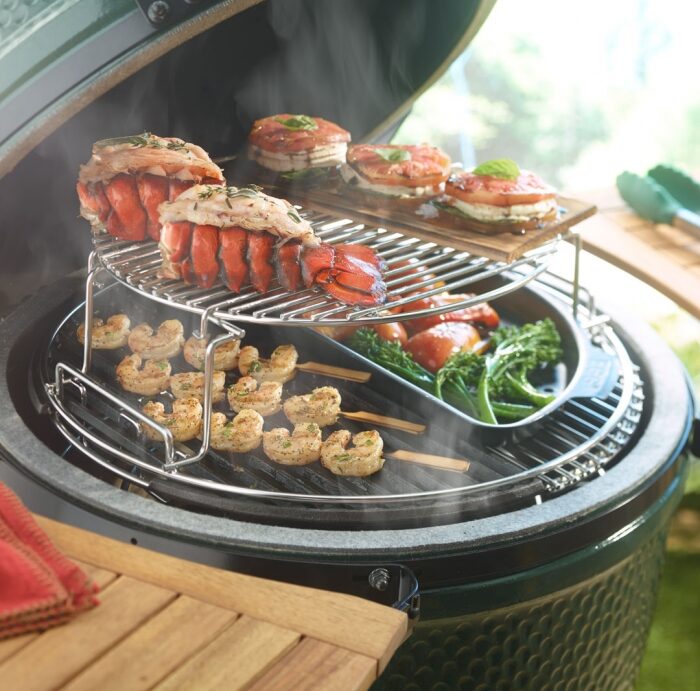 Bark Box
We currently have 3 small dogs in our home and they love receiving the Bark Box.  We have been receiving a monthly subscription from bark box for about 3 years and our dogs get so excited when their box arrives. In the bark box there is a themed collection of  2 dog toys and 2 all-natural bags of treats and one special treat.  The treats are all made in the USA. More than 2 millions dog lovers receive the bark box monthly in their homes across the world. You get a better price if you subscribe monthly. We pay $22.00 a month for bark box and believe it is a fair price with the quality products and treats we receive. Check out Bark Box @barkbox.com.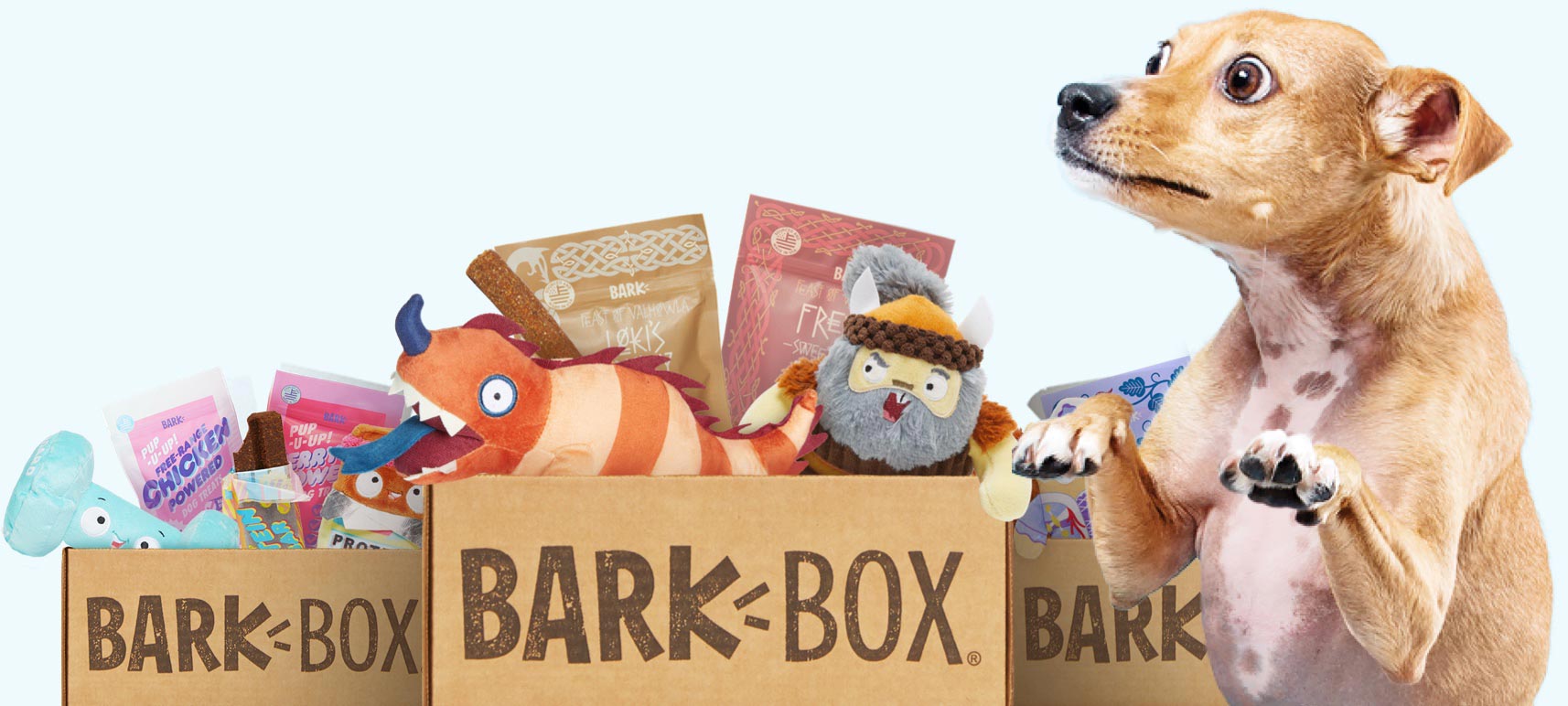 Come Matter Here 
by Hannah Brencher
I just finished reading this book and it is a must read!! From viral TED Talk speaker and founder of The World Needs More Love Letters, Hannah Brencher's Come Matter Here is the power read you need to start living like you mean it here and now.
While reading this book, I was constantly highlighting the pages as I found so much wisdom on each page.  Practical daily wisdom I could apply to my life.
One quote that really spoke to me:
"In a world begging to distract us, God stands in the middle and asks us to follow with a single-minded focus."
Hannah lives here in Atlanta and will be coming to Sugar Hill Church for a women's event on Feb. 6th. Come hear Hannah speak about her incredible journey and how we can make a difference in other's lives!!
Register@flourishevent.org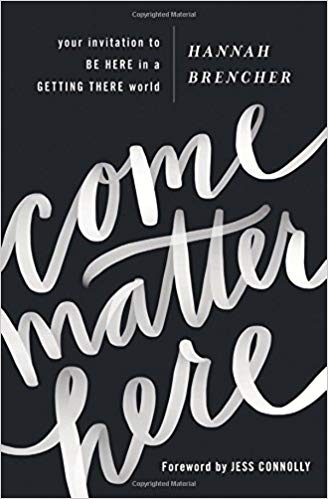 Little Martin's Drawer Baby Nail Trimmer File 
This is my favorite gift to take to a baby shower!! It is a safe electric nail clippers kit for newborn infant, toddler  kids and adult toes and fingernails. We are all afraid of clipping a newborn's fingernails with traditional baby clippers but with the Little Martin's Nail Trimmer it is perfectly safe to cut your infants fingernails. This nail trimmer is so quite you can trim your infants fingernails while they sleep.  Try it on your own skin, it is so gentle it will not hurt your skin but it is strong enough to shave down those baby nails. You will not need baby mitts with this nail trimmer.  The Little Martin baby trimmer has many attachments that can be used on an infant, toddler, child and an adult for nail care. I have not tried the cheaper units - I have only bought the Little Martin baby trimmer because of the great reviews. This product has been tried and tested on my granddaughter, Isabella.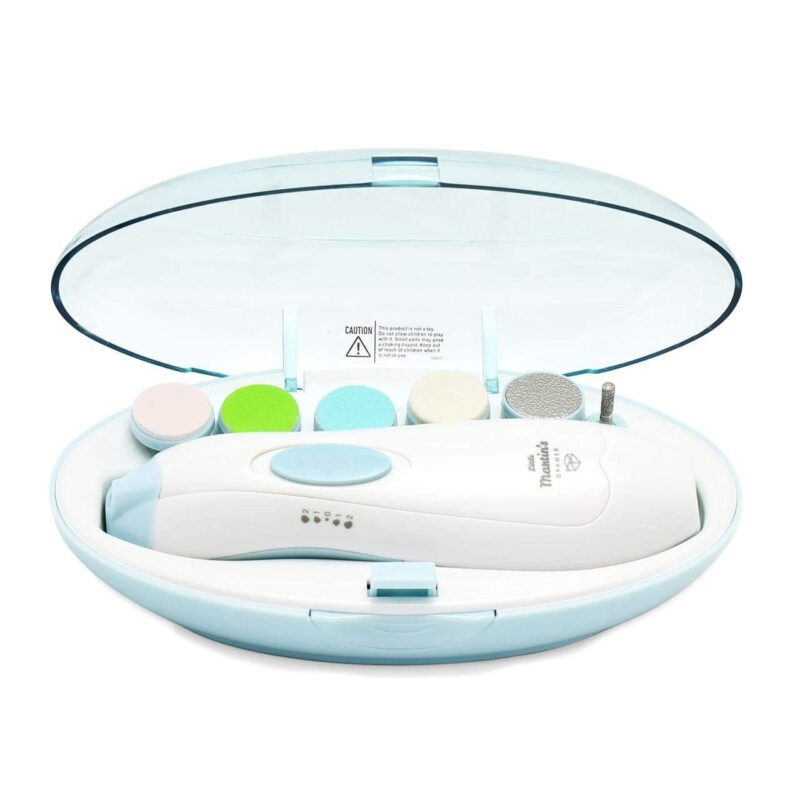 Soma Pajamas
I love pajamas.  If I'm not at work, going somewhere or expecting company…I'm in pajamas or I call them my soft clothes!!!  Over the years, I've worn some pretty horrifying combinations, but recently I've tried to get pajama tops and bottoms that go together.  I purchased a pair of Soma Intimates Cool Nights pajamas and fell in love.  They're made of a soft, flowing, jersey knit fabric, so they feel wonderful.  They're pretty and stylish, plus they fit well.  They are not inexpensive, but I watch for sales on their website, and you can find fantastic deals. They last forever and wash well. Details - I love that they come in different lengths so I don't have to hem them!!
Elastic waistband.
Pockets on sides.
Regular inseam approximately 30".
Short inseam approximately 28".
Long inseam approximately 33".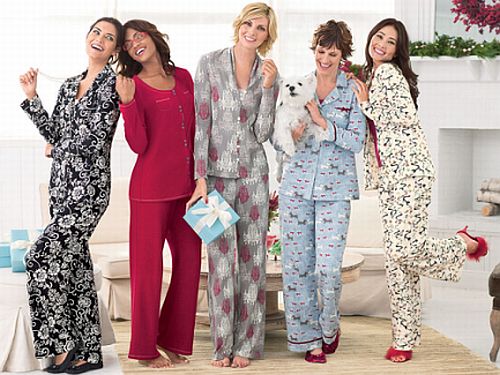 Carpet Cleaning
Dave Otto
Dave Otto has been cleaning my carpet, my families carpet and my friends carpets for years.  He is not franchised, he has his own truck and will clean all of your carpets and rugs for a reasonable price. He also cleans my sofas, chairs and outdoor cushions when needed.  He is thorough, efficient and trustworthy.  If you need anything in your house cleaned please call my friend Dave Otto @ 678-640-2997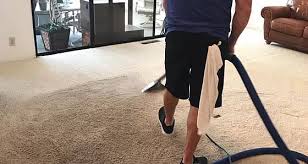 Sports Massage
Kimberly Hackaday
If you have any pains in your body, a massage is a great way to help your body aches. My favorite Massage Person is Kimberly Hackaday.  She offers sport massages as well as deep tissue massage.  These massages help your muscles, tendons and joints stay in optimum shape.  Because I enjoy playing tennis, sometimes too much, I can quickly injury my hips, lower back and legs. These are usually caused by my age and tight muscles. The massage helps reduce the pain from my tight muscle areas and keeps me from serious injuries. Kimberly is thoroughly trained in deep tissue massages, sports massages and customs each massage for your body.  Kimberly has an office or will come to your home. You can text Kimberly @ 470-326-6518 to set up an appt.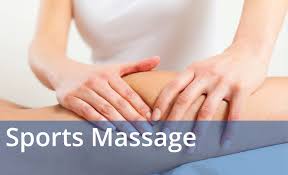 Make-Up Artist
Calli Buttery
I have had Calli do my make-up for many occasions.  She is a young girl with so much talent.  She does my make-up according to the event and the outfit I am wearing.  She can come to your home or she will meet you at the venue. She will bring all the brushes, special make-up and even eye lashes. If you would like your make-up done for a special occasion or  for a photo please give my friend Calli a call @ 678-799-1440.  You will not be disappointed!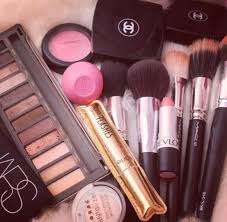 Total Body Image
Car Detailing by Larry Bishop
I just had my car detailed by Larry Bishop at Total Body Image and it was incredible.  He normally keeps the car for 2 days and does a High-End Detail Job.  He thoroughly cleans the inside, outside and every part of the car!! My car is older and Larry made it look new again.  For the best car detail ever - call Larry @ 404 583-1688.
Dermani Medspa
My Favorite Spa!
Dermani Medspa offers many services for skin and body care. The staff is well-trained and very professional.  For starters they offer chemical peels, microdermabrasion and all types of facials. They also provide services for laser hair removal, skin rejuvenation, cosmetic injectables, microneedling, etc. For the best price, I joined the monthly club that only last for 6 months.  To make it convenient there are many locations - Johns Creek, Mall of Georgia, Alpharetta, etc. My favorite services are the facials - they use great products and the most up to date equipment.  Owners are Allison and Harvey Hillyer who are devout Christians and provide wonderful services.  Check out their services in more detail @dermanimedspa.com.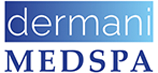 Movie -WISH MAN
A Biography
"Wish Man" is a Netflix adult movie due to the violence, alcohol abuse, to go along with flashbacks of a traumatized childhood. The movie is the story of an Arizona police officer who founded the Make-a-Wish-Foundation. I found the movie to be heartfelt and at times a tear-jerker. It is amazing how one boy's wish changed a man. Then one man's wish changed the world. Everyone can be a hero.
ORORO Women's Lightweight Heated Vest with Battery Pack
You Will Love this Vest!
I bought this lightweight vest about a month ago and I love it. The Ororo is a heated vest with 4 carbon fiber heating elements generating heat across the collar, mid-back, as well as underneath two pockets for core-body warmth. There are also 3 available heating settings can be adjusted with just a simple press of the button. I bought this heated vest for tennis but I have found myself wearing it everyday when the weather is cold. The Ororo vest is perfect for your daily commute, walking your dog in the brisk cold air, tailgating for your favorite football team, wearing underneath your winter jacket or even in a way-too-cold office It is lightweight and very comfortable. Check the sizing chart - I did go up a size because of wearing layers underneath the vest. I charge the battery at night and it is ready to go the next day for about 8 hours. The best price I found was Amazon for 129.00 and it was delivered very quickly.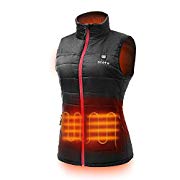 TED TALK by Hannah Brencher
Why you should listen
Hannah Brechner has always loved that her family communicates via handwritten letters. In October of 2010, she began writing love letters intended for strangers and tucking them away in libraries and cafes across New York City, for people to randomly discover. Soon, she offered on her blog HannahBrencher.com to write a letter to anyone who needed one. Over the next year, she mailed out more than 400 hand-penned letters. Today she runs The World Needs More Love Letters, a letter exchange dedicated to connecting strangers across the globe through the art of letter writing.
Listen to her TED TALK @https://www.ted.com/talks/hannah_brencher_love_letters_to_strangers?language=en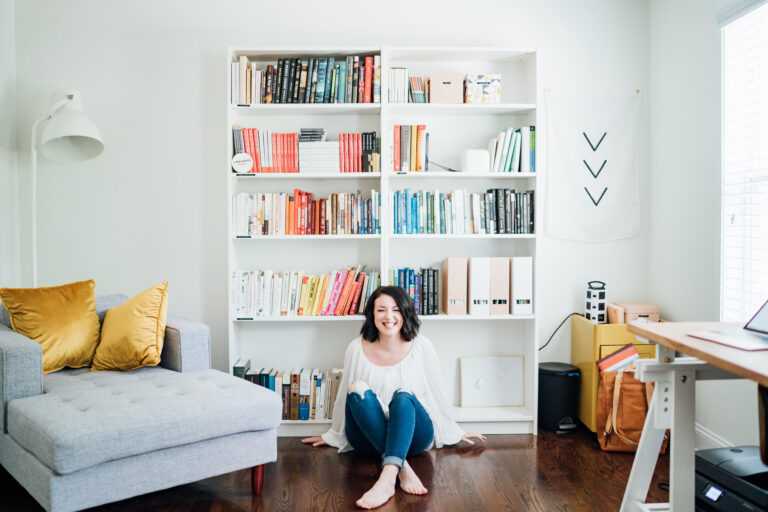 The Movie - Richard Jewell.
If you lived in Atlanta, during the 1996 Summer Olympics in Atlanta you remember the Centennial Olympic Park bombing. Richard Jewell was an American security guard famous for saving thousands of lives during the bombing at the Olympics. Richard was played by an unknown actor named Paul Walter Hauser in the title role and was amazing.  Thanks to the Media and the FBI, Richard Jewell became the suspect without any evidence.  Clint Eastwood does a great job directing and this is a must see movie!!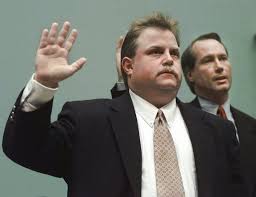 Emmie & J Boutique - At the Forsyth Collection
I love this boutique.  They have great jeans and some really fun tops.  The customer service is first class.  They truly help you find clothes that look good on you.  One of my favorites is there Kancan jeans.  They fit great. You will not buy your whole wardrobe here but you fill find a unique tops and some great jeans. Tell them Debbie from Sugar Hill Church sent you - they help me find fun outfits for our women's events!!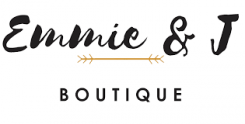 Bath and Body Works 3 Wick Candles.
My current favorite is the Pumpkin Pecan Waffle and the Fresh Balsam.  These candles are the large 14.5 ounce size measures 4 inches in diameter and burns up to 45 hours.  These candles have an extra fragrance of oil that creates a strong, beautiful smell. The three wicks provide extra ambiance and the flames do not burn out.  My house currently smells like a fresh Christmas Tree with the Balsam candle.  They are around $23.00 and will probably go on sale after the first of the year.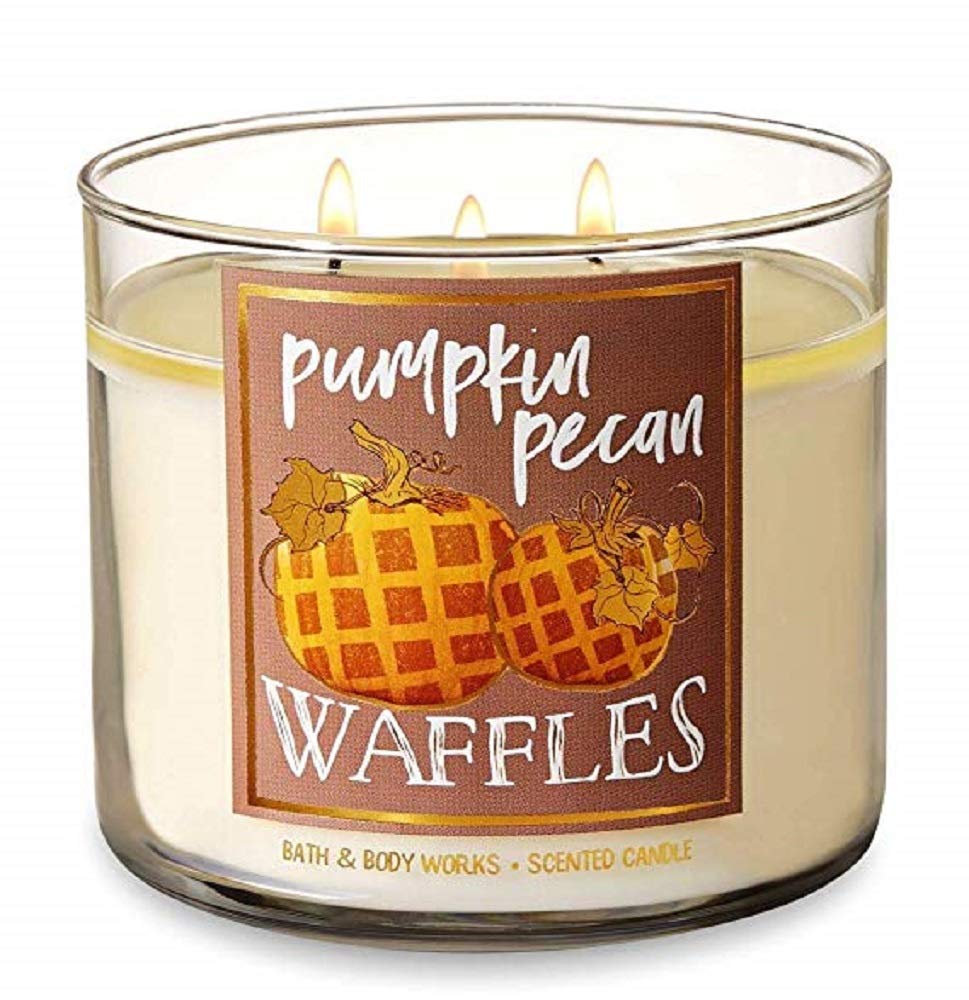 Experiencing God
by Henry and Rickard Blackaby
Probably one of the best books I have ever read beside my bible.  Experiencing God will challenge you like no other book. There is so much wisdom on each page.  This is a book you will want to read slowly and highlight on every page.  You will not just read this book once it will be a resource you will read over and over.  If you desire a growing, vibrant, and personal relationship with the living God, this book is for you.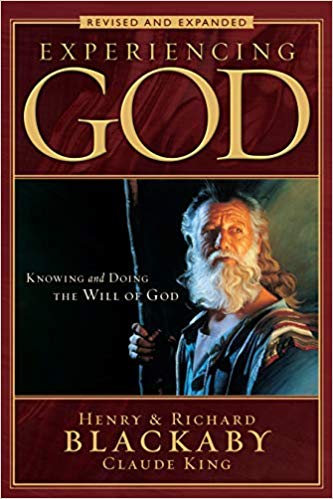 Doucce Punk Volumizer Mascara, Black, 13.5 ml
I am constantly trying new mascara's and I have found one I love. The wand is XXL and the bristles are a unique pattern of long and short which helps separate my lashes one by one. When I put this mascara on it exaggerates my eye lashes making them look much longer.  I purchase this product on Amazon. Try it - I think you will love it.
The cost is 19.49.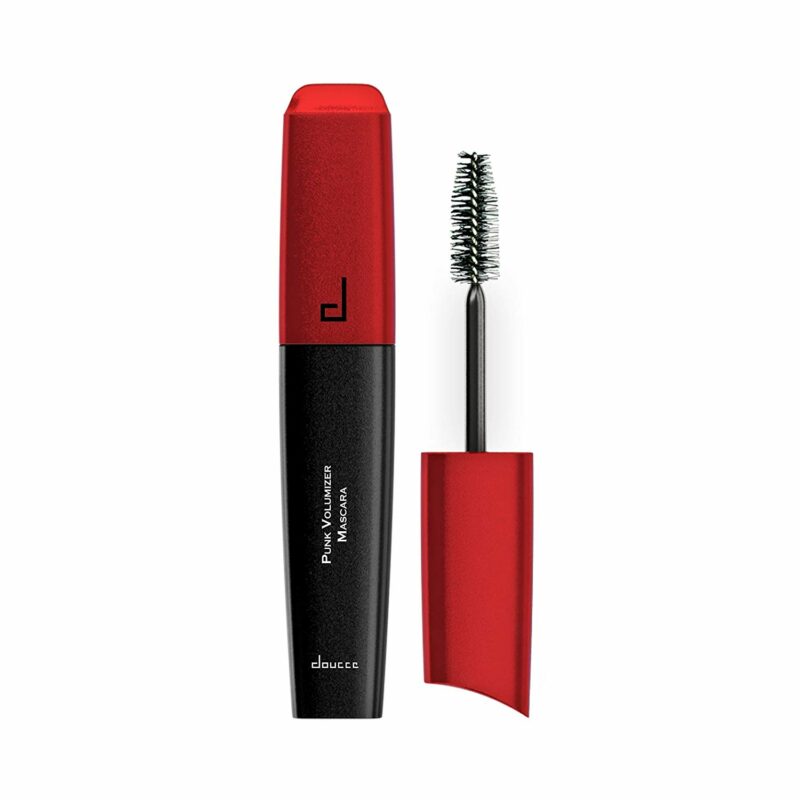 Holly and Ivy
by Rumer Godden (illustrated by Barbara Cooney)
A must read for your children at Christmas. A six-year-old orphan girl goes looking for a home, a doll in a toyshop wishes to be loved, and a childless couple longs for a family. Godden's book is a captivating story about the ache of emptiness, the desire to belong, and the triumph of good over darkness and futility. This is a book you will read year after year. You can purchase this book thru Amazon.com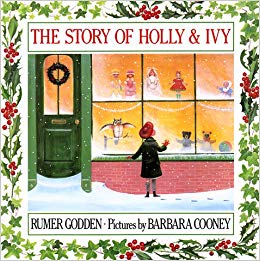 Cantina 141 is a Southern California Inspired Mexican Restaurant
Mark and I tried Cantina one • 41 and we loved it.
This restaurant is a Southern California inspired Mexican restaurant located on the border of Johns Creek and Duluth, Georgia. The previous name of this restaurant was Viande Rouge, however they have reinvented themselves as a delightful service-oriented family friendly Mexican restaurant. They have a great menu with some incredible seafood options. Do not expect to eat typical Mexican food when you go to Cantina 141.  I ordered the Grilled Maine Lobster, Chile Butter, Lime, Flour Tortillas, Rice, Black Beans and it was awesome. Actually, of the best Lobster I have ever had. They have some unique menu items and the food was delicious.  We will be back. 9810 Medlock Bridge Rd, Johns Creek, GA 30097 - (770) 623-4959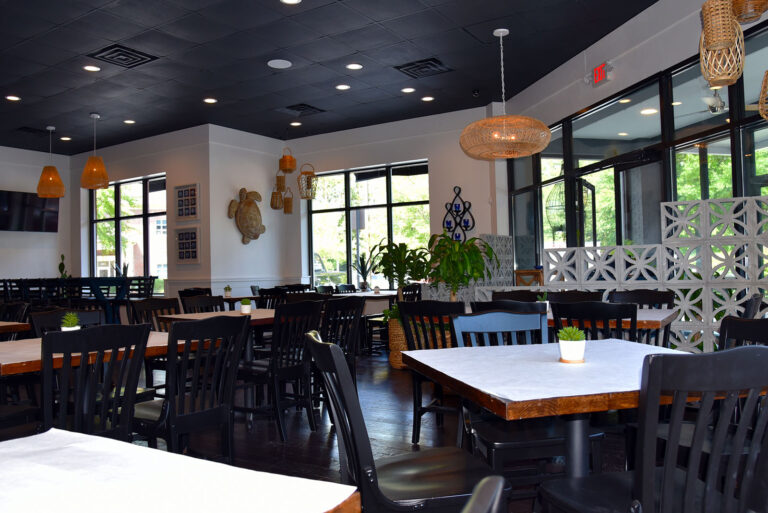 Hibachi Yum is a Japanese Teppanyaki -Order to Go Restaurant.
A very simple menu of Hibachi Entrees that consist of Chicken, Steak, Shrimp and Scallops. The quality of the food is good and the price is right.  The concept is to order your food to go but you can eat inside.  There is no atmosphere in the restaurant but there are several tables.  I have tried various Hibachi Entrees on the menu and they are excellent.  The restaurant is located at 1030 Old Peachtree Road, Lawrenceville.  Phone: 678-682-3188. They are closed on Sundays.
MY FAVORITE BIBLE: The CSB Study Bible for Women.
The most comprehensive study Bible ever prepared for women and by women, the CSB Study Bible for Women invites you to explore the riches of God's Word. Follow God's grand story across this Bible for women, guided by threads of specialized study that explain essential doctrines, answer hard questions, discuss biblical womanhood, and apply truth to our hearts and lives.
Bibles for women that are so well-researched and in-depth are a valuable resource—and this women's study Bible is one of the most exhaustive study Bibles available. If you're looking for an excellent daily devotional Bible or a study Bible for women to help you dive deeper into God's Word, this Bible will be a useful resource in your Christian discipleship.
I purchased mine through AMAZON and got a few extra for Christmas gifts!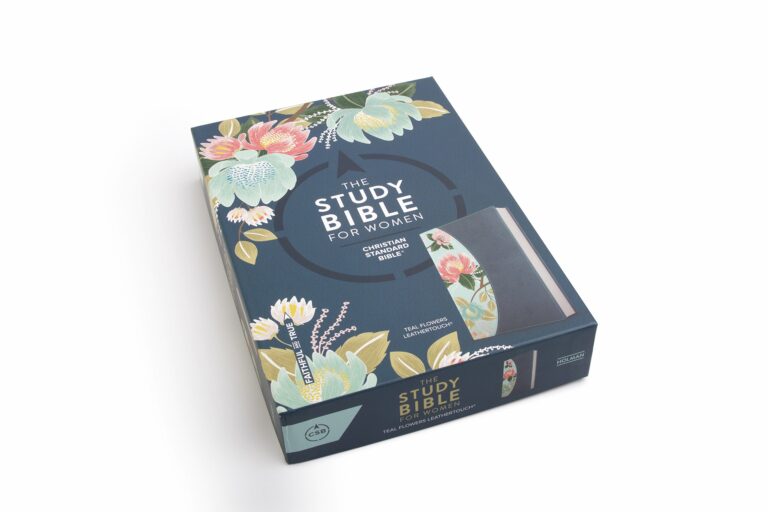 My favorite shoe brand is "FitFlop."
I have had problems with plantar fasciitis and these shoes were the answer.  The shoes are comfortable and have a massive cushioning effect that seems to absorb shock very easily. These shoes were made to wear all day.  I start my mornings in the "FitFlop" slippers.  I also enjoy their tennis shoes and sandals. Check out the "FitFlop" shoes.
The  Briefing by Dr. Albert Mohler
Dr. Mohler is a theologian and an ordained minister.  I enjoy listening to his podcast each morning as he speaks on a variety of topics.  Such topics as abortion, ethics, euthanasia, family, Islam, marriage, religious freedom, social media, trends, womanhood, etc. This podcast helps me stay informed about world news and has sparked some great conversations with my friends.  Dr. Mohler has one of great, biblically, informed minds and hearts of modern times.  He provides keen insights into the struggles Christian face in our current world situations.  Listen to this podcast - I think you will really enjoy this clear and to the point news without the emotional hype.
Thirsty for More
by Allison Allen
My favorite book this week is Thirsty for More by Allison Allen. Allison is an incredible Bible teacher and an excellent storyteller. In this book, Allison shows us that God will allure us into the desert so that we can experience unexpected blessings, have deep intimacy with the lover of our souls and see God more clearly. I love a book that encourages me in my walk with the Lord.
My favorite bakery is Special Kneads and Treats. This organization has the best mission statement. We believe EVERY child should have a birthday cake on their special day. Special Kneads and Treats, Inc. is a 501(c)(3) nonprofit with a core mission to try and ensure that any child in our community that has a birthday whose family cannot afford a birthday cake receives one FREE from us. We work with DFCS, Foster Care, Children's shelters, partnerships against domestic violence, pregnancy resource centers, battered women's shelters, homeless shelters, and local food cooperative ministries as well as many other local support groups to get these cakes into the hands of those in need.
Special Kneads and Treats have the best cupcakes you will ever eat.  The employees of this bakery are adults with special needs.  Try out this bakery on Scenic Highway – you will not be disappointed.
My favorite product this week is the Benefit roller lash super curling and lifting mascara. I have tried an insane amount of mascaras throughout the years and have never found anything that I couldn't live without. There are mascaras that I liked but I was on a mission to find the best of the best. A friend gave me a small size of the Benefit Roller Lash Mascara and I am hooked. I was NOT disappointed. I love this stuff!!  It may be a bit more expensive but it lasts forever and it is worth the investment.  You can purchase this thru your favorite makeup store or thru Amazon.
My new favorite food is the Kodiak Cakes Unleashed Flapjack On the Go Baking Mix, Blueberry and Maple.
I'm totally addicted to these Kodiak cakes. My favorite flavor is blueberry. They taste like a warm delicious blueberry muffin and pancake mixed together. Perfect for a quick morning breakfast, a convenient and filling snack, or a wholesome but indulgent dessert with ice cream.  Just add ¼ cup water or milk for extra protein and microwave for 1.5 minutes.  I like to add fresh blueberries and maple syrup. Also, there's supposed to be protein and fiber in them or something, who cares! They're delicious! The cheapest price is on Amazon.
Great phone case for your phones.
The funds raised from these products on this website
help out families with special kids.